Time for another monthly update! We hope the start of 2018 has been treating you well, we've been hard at work and it's about time a little bit of it made its way out there. Kicking this update off, we have some concept art for a weapon, not unlike the Acid Soaker from Nuka World but with a seaside twist. Nothing more refreshing on a hot post-nuclear day than being doused with acid! We have Sfaira to thank for this bit of concept art.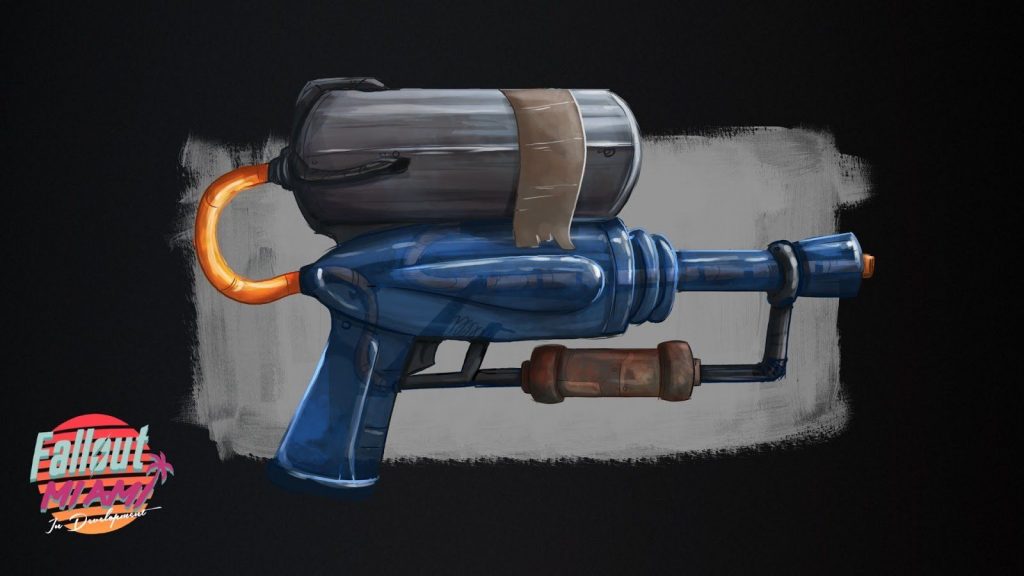 Staying on the topic of weapons, here's one that a little further along. A Nine Iron, in the right hands, especially when it's wrapped in barbed wire and sporting a stun pack, can sure pack a wallop. Just make sure you're not on the receiving end. You can expect to find this trusty golf club in and around a very appropriate location. Made by Syncing, one of our talented 3D artists.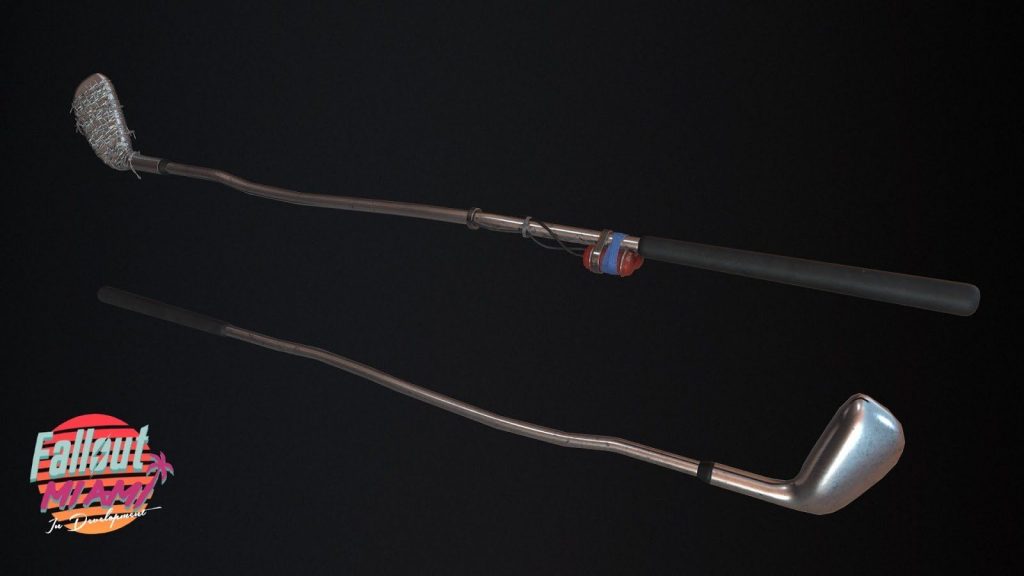 Miami isn't all about weapons. We want to craft an authentic, believable world on the Atlantic coast, that means we need appropriate decorations, such as this wonderfully realized sailfish, made by Pupcheco.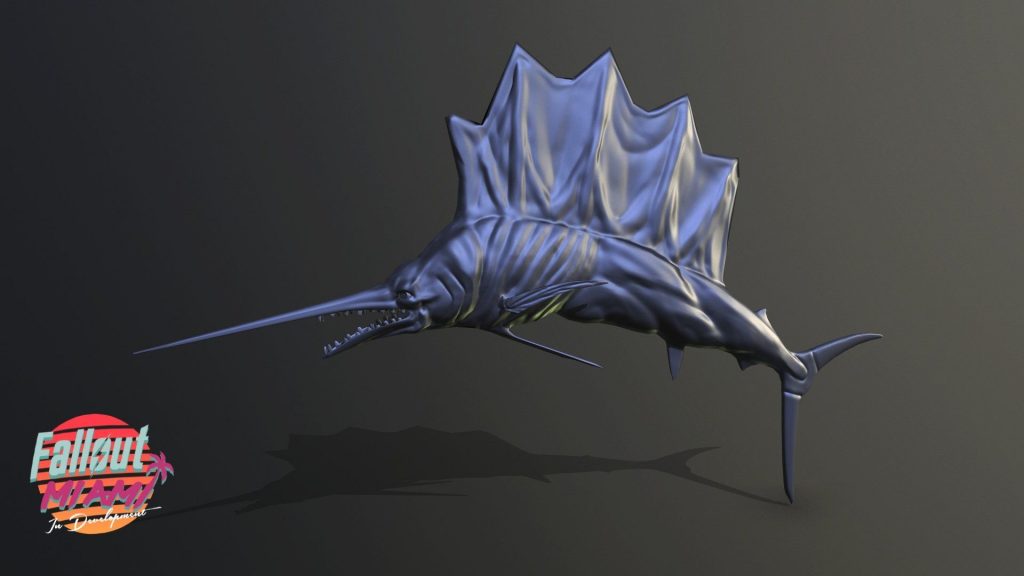 Now for something a lot of you have been waiting for – a little more lore. Here is another issue of Miami Mornings, advertising trips to the unincorporated territory of Cuba. A little over half a decade before the Great War, Cuba was liberated from the Chinese aligned communist regime, that had been in power for over a century. There's more history to cover there, but we'll leave you with just that little taste for now. The cover was drawn by Wayne Wu.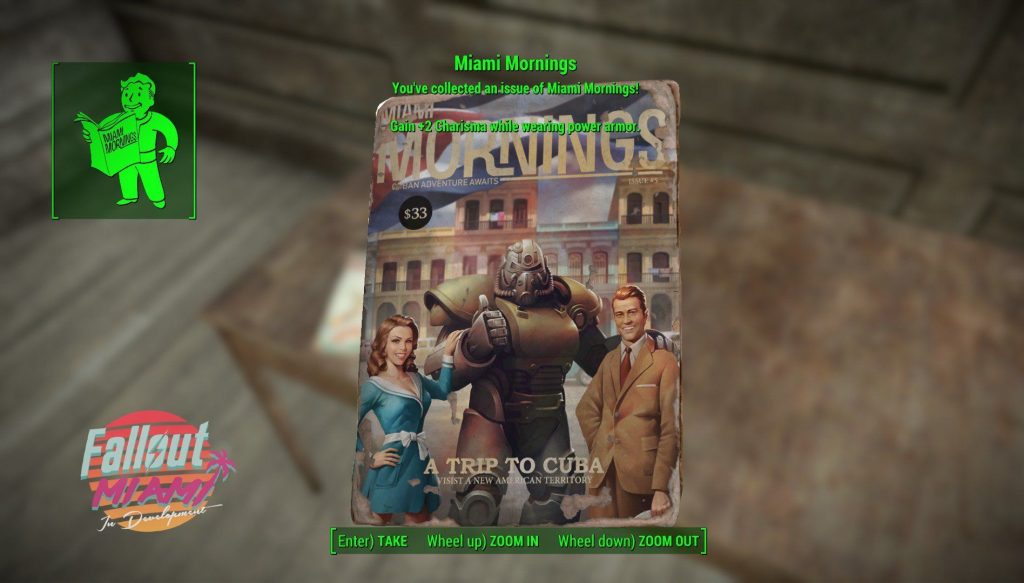 We teased a major location last time, let's tease a less major, but no less interesting location this time. Near Heaven, a bar of neither good nor ill repute, was the establishment of choice for those who couldn't afford the luxury of the beachside drinkeries and also wished to avoid the hazards of Miami's seedier dives. This watering hole, tucked between cheap parking space and the bustle of downtown Miami Beach, played host to many types of drinker – cash-strapped students on vacation, wage earners looking to relax after a day's work, those trying to spend some time away from a spouse or people who just had sorrows in need of drowning. The mood in Near Heaven was generally calm, broken only by rowdy youngsters and, during the height of tourist season, the odd fistfight. A relative small establishment, it made its earnings primarily from regulars. That was before the bombs dropped, as for what came after, you'll have to wait to find out. Here's the sign for this dive, made by Chuck Yufarley.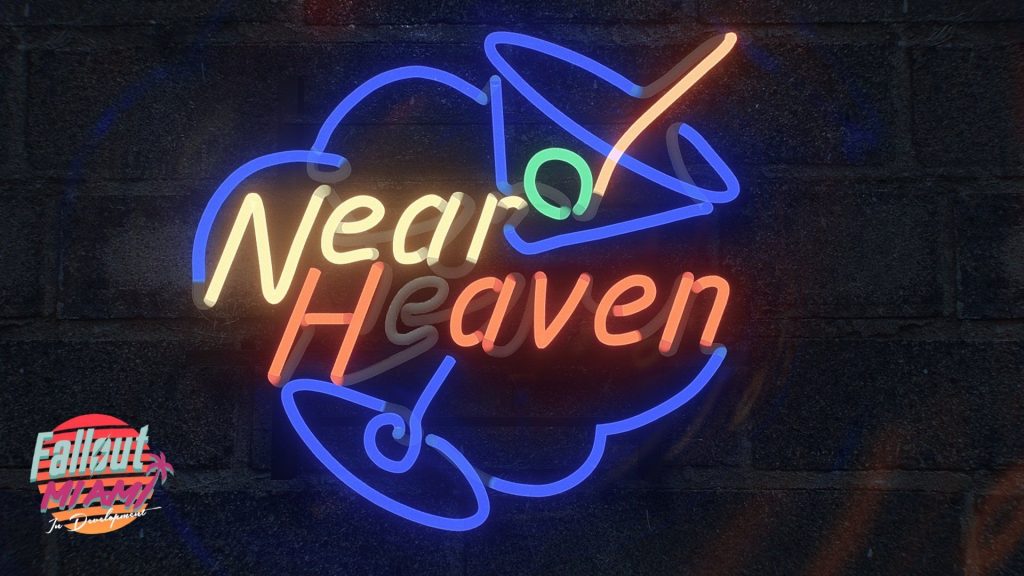 Fallout doesn't normally take you to the ocean coast, but you'd expect to encounter all kinds dangerous marine life if it did. Our lips are sealed on what exactly this is and how it came to be, we'll just let the art (by newcomer to the team – hard_lighter) do the talking.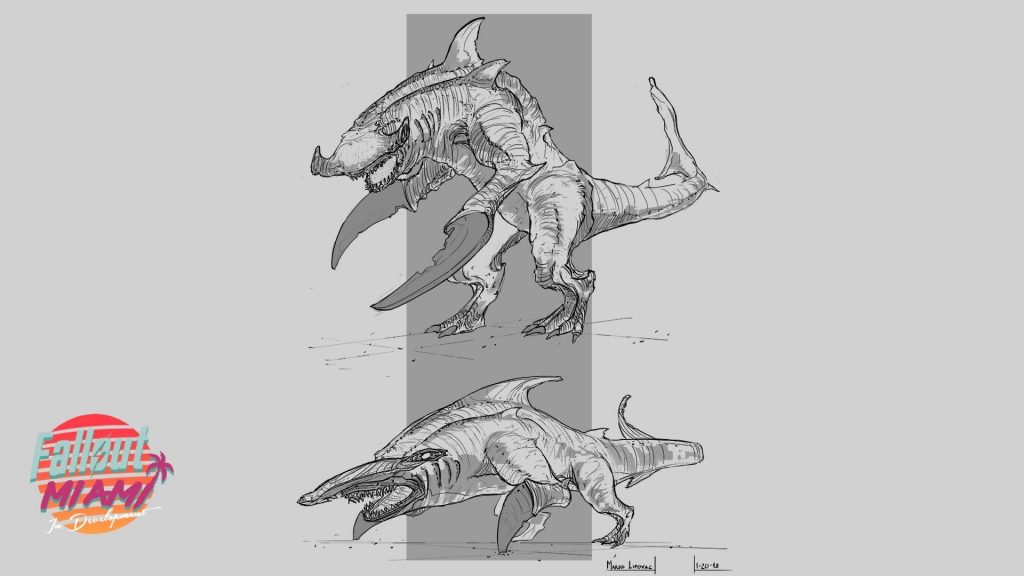 And finally, would it really be a Fallout: Miami Progress Update if we didn't flaunt our level design. Here are a few screenshots of miscellaneous locations you can expect to visit in Miami.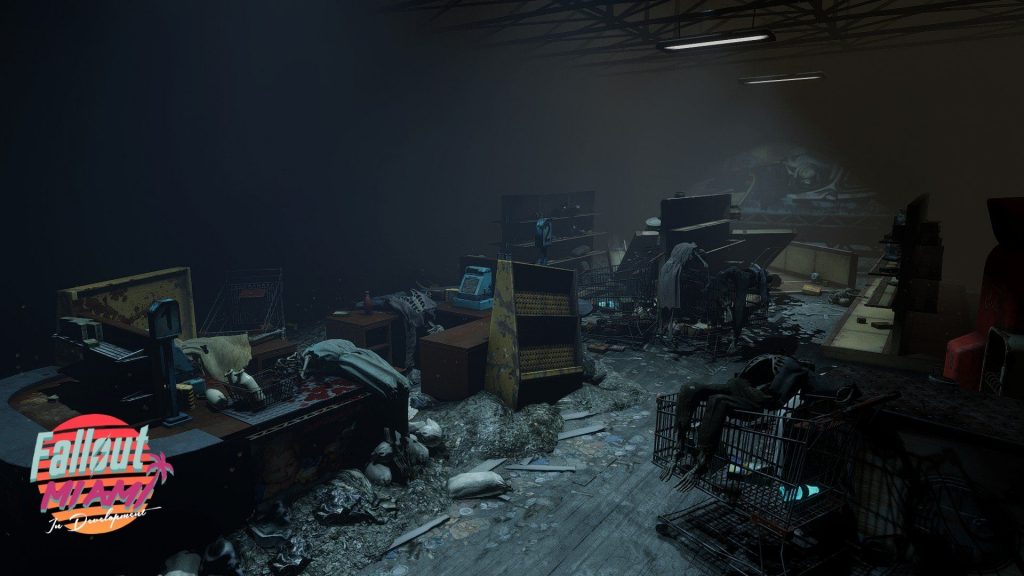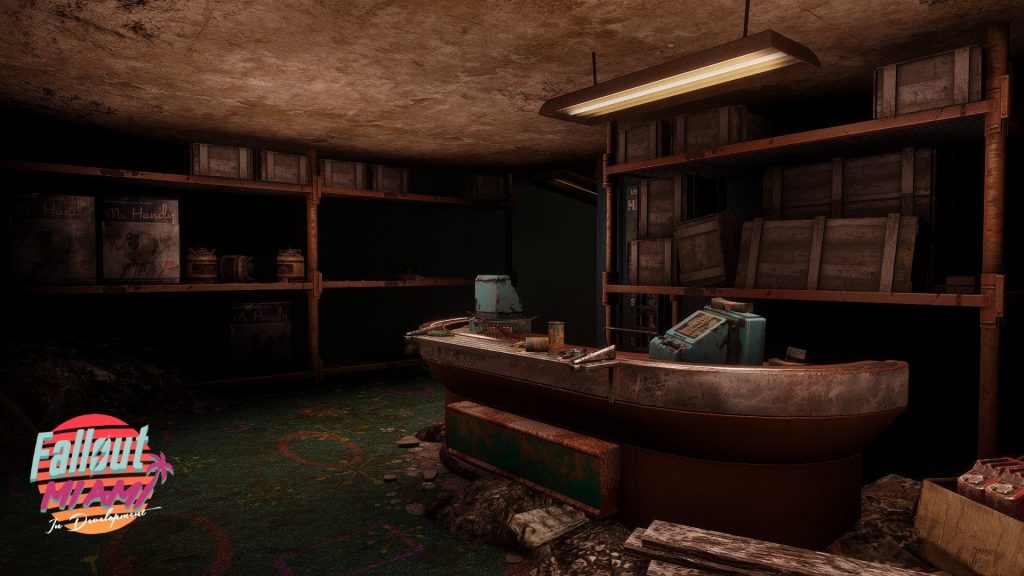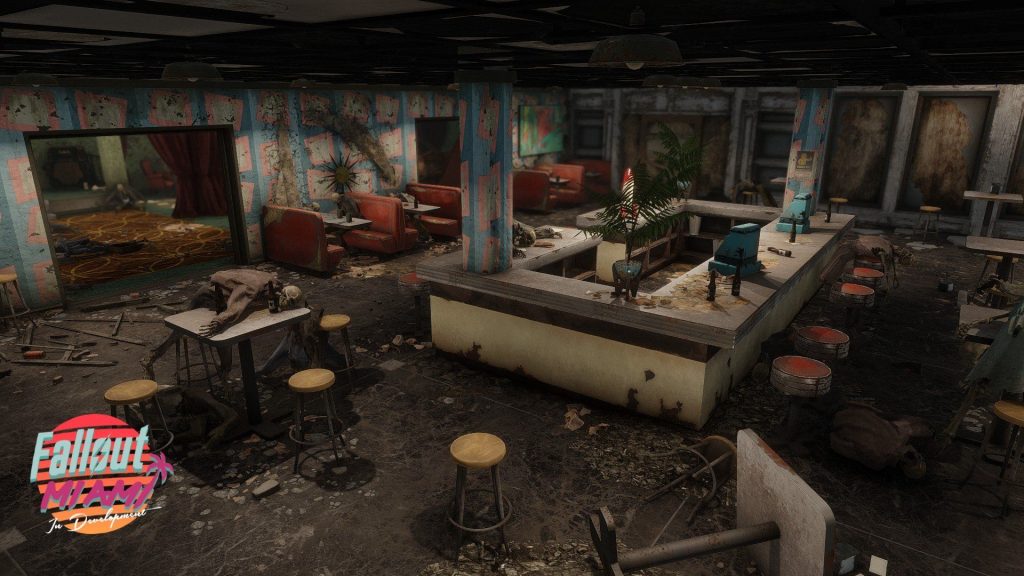 Hopefully we didn't keep you waiting too long and what we showed you this month piqued your interest.