The holidays are just around the corner, but our gift to you is coming early!People come from all over just to vacation in Miami, with the main attraction being the white beaches and turquoise water. We want everyone to be able to experience this when they visit Miami, even if it's 200 years after a nuclear apocalypse. Have a look at our brand new beaches, by MangaClub and Mika999.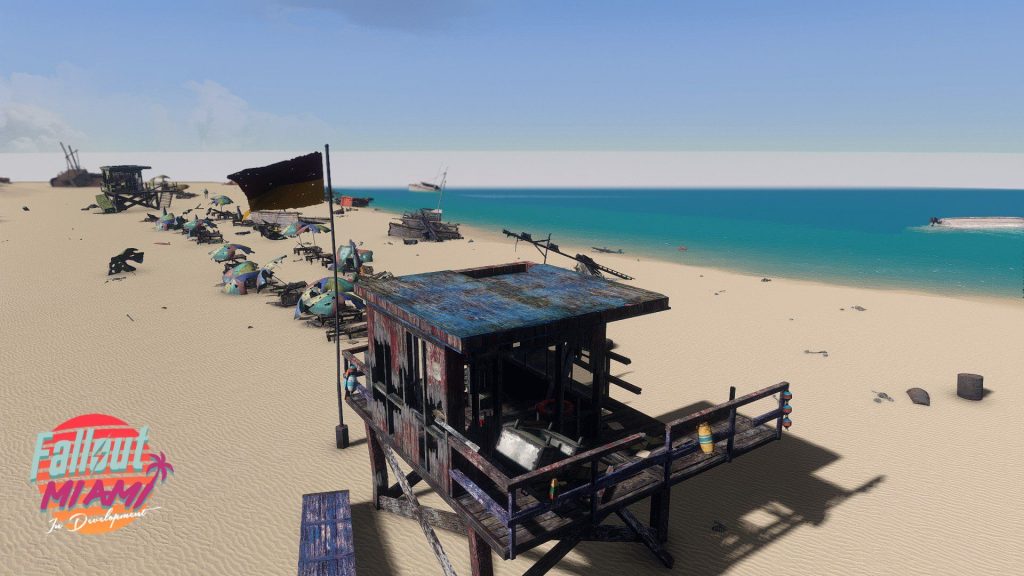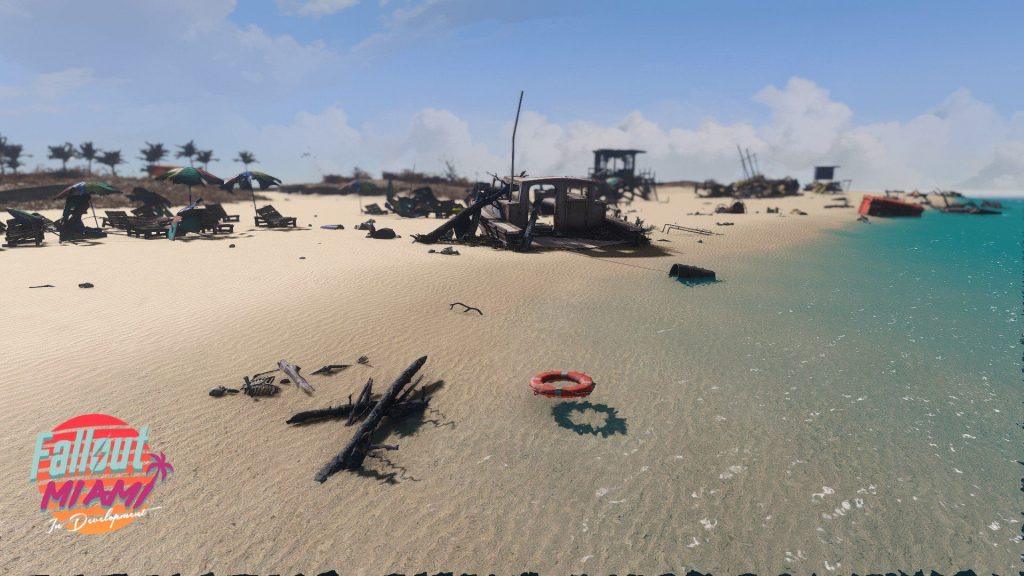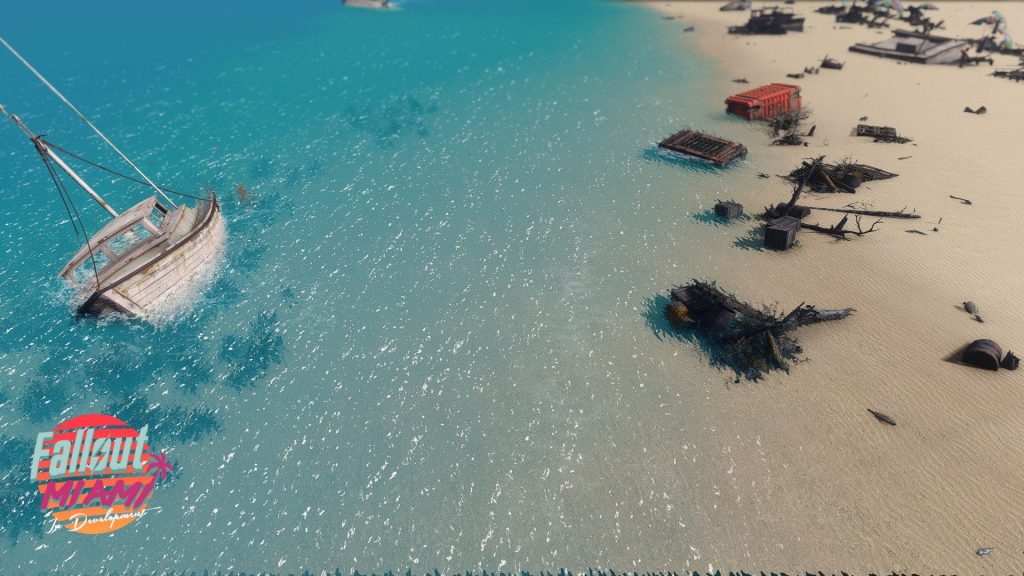 Many of you have been wondering if Miami will have its own signature soft-drink. We're happy to say that the answer is YES! Pop & Chill is a line of citrus flavored sodas that became a Florida favorite before the war. Despite its refreshing qualities and unique flavor, Pop & Chill didn't break out nationally and remained a local brand. Here's a billboard made by our very own Penett, featuring the company mascot!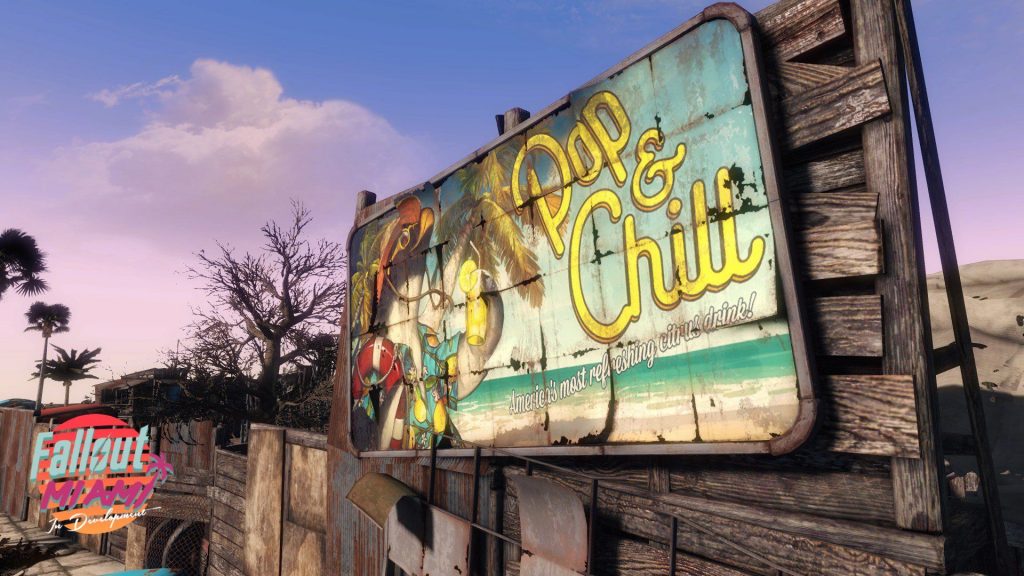 Every signature soda needs a signature bottle and Penett once again quenches our thirst with this space age design. Pop & Chill comes in three flavors – Original (Lemon), Sunrise (Orange) and the limited release Tropic (Lime). Pop & Chill contains: one whole lemon (or other citrus fruit) per bottle, sodium benzoate, carbonated water, sugar and nicotine.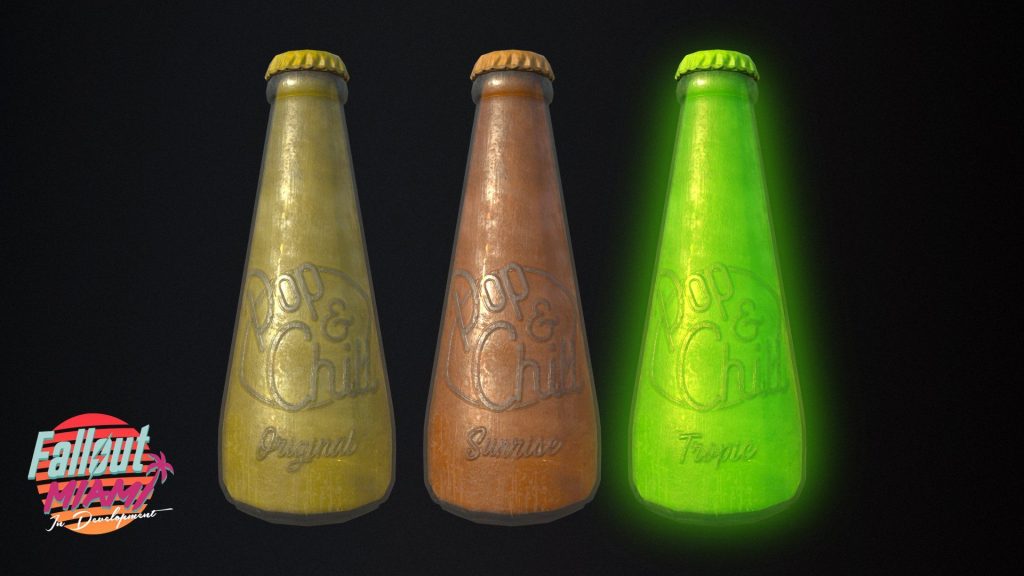 Our team of elves is hard at work, making all kinds of toys for you to play with, and this one is absolutely liberating. Made by LastFirefly, who I am now being told is not in fact an elf, The Liberator is guaranteed to fulfill all of your FREEDOM needs. Expect to see this four-barrelled beast in the hands of Nuclear Patriots across the vacation wasteland.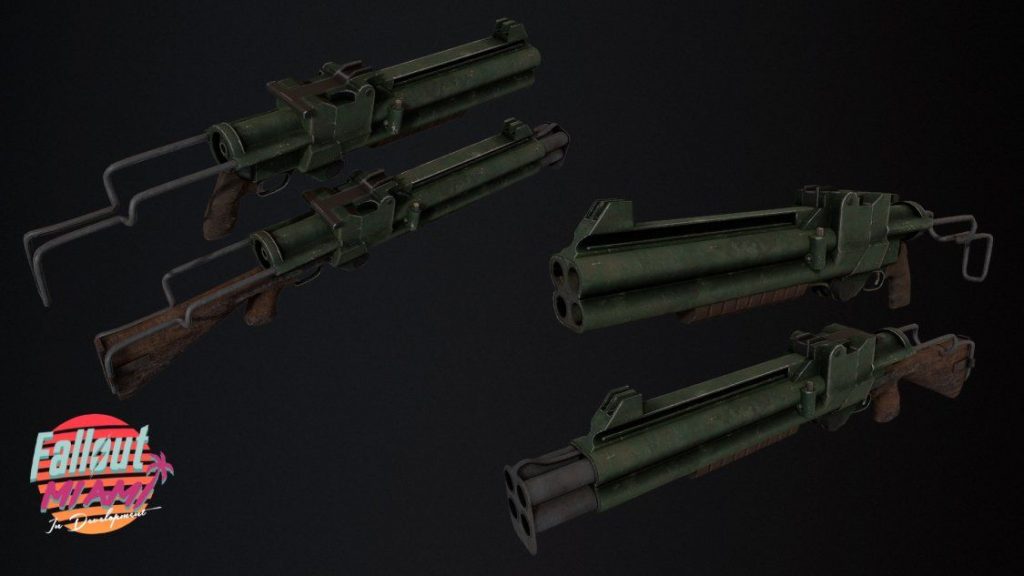 Fallout Miami has rich, extensive lore and we're going to tease one of our major locations, Miami natives will probably recognize it.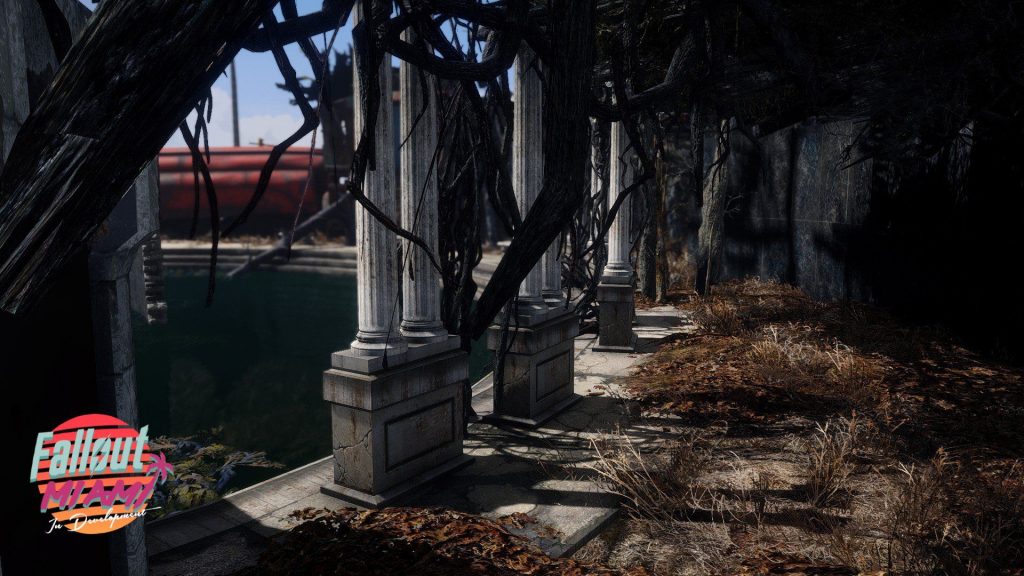 Now for something special – one of our companion characters. I'd like to introduce you to Kelsey James. An errant electrical and computer engineer, Kelsey spends a lot of her time scavenging for electronics and tinkering with various pre-war devices. She makes a living repairing and maintaining equipment and robots for the denizens of Miami. If there's something you need fixed (or hacked) or you just want to compare holotape game high scores, she's your girl. There's a lot more to her, but you'll have to find it out for yourselves. Drawn by Cameron August, one of our talented concept artists.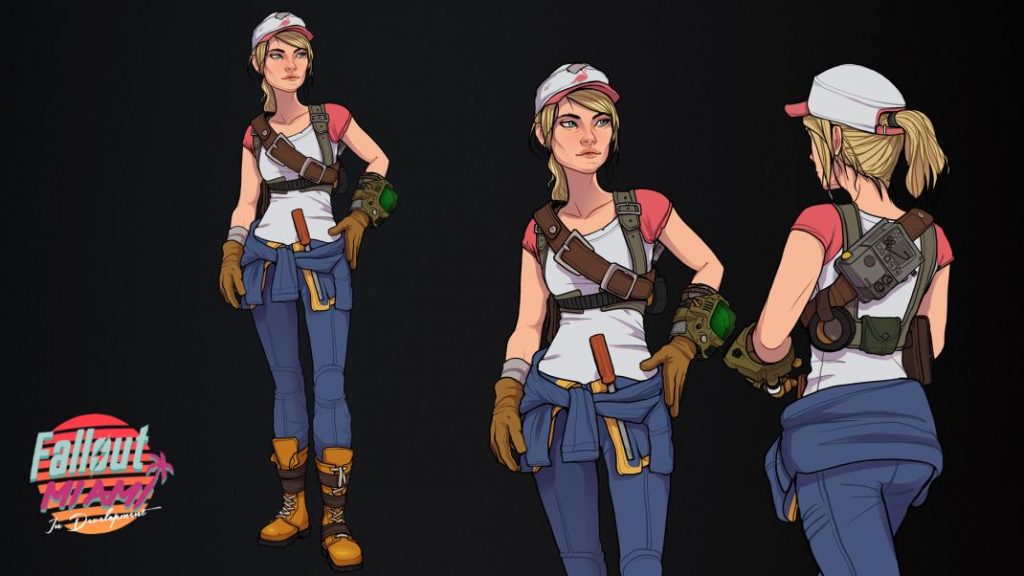 Hopefully that's enough to tide you over till next year. Happy Holidays from the Fallout Miami team!