FACTSHEET
Developer:
Fallout Miami Development Team

Release date:
TBA 

Platforms:
PC

Website:
www.falloutmiami.com 

Social:
discordapp.com/invite/dzdW7ya
youtube.com/falloutmiami
facebook.com/teamfalloutmiami
reddit.com/r/falloutMiami
twitter.com/falloutMiami
instagram.com/fallout_miami

Contact:
info@falloutmiami.com

Logo: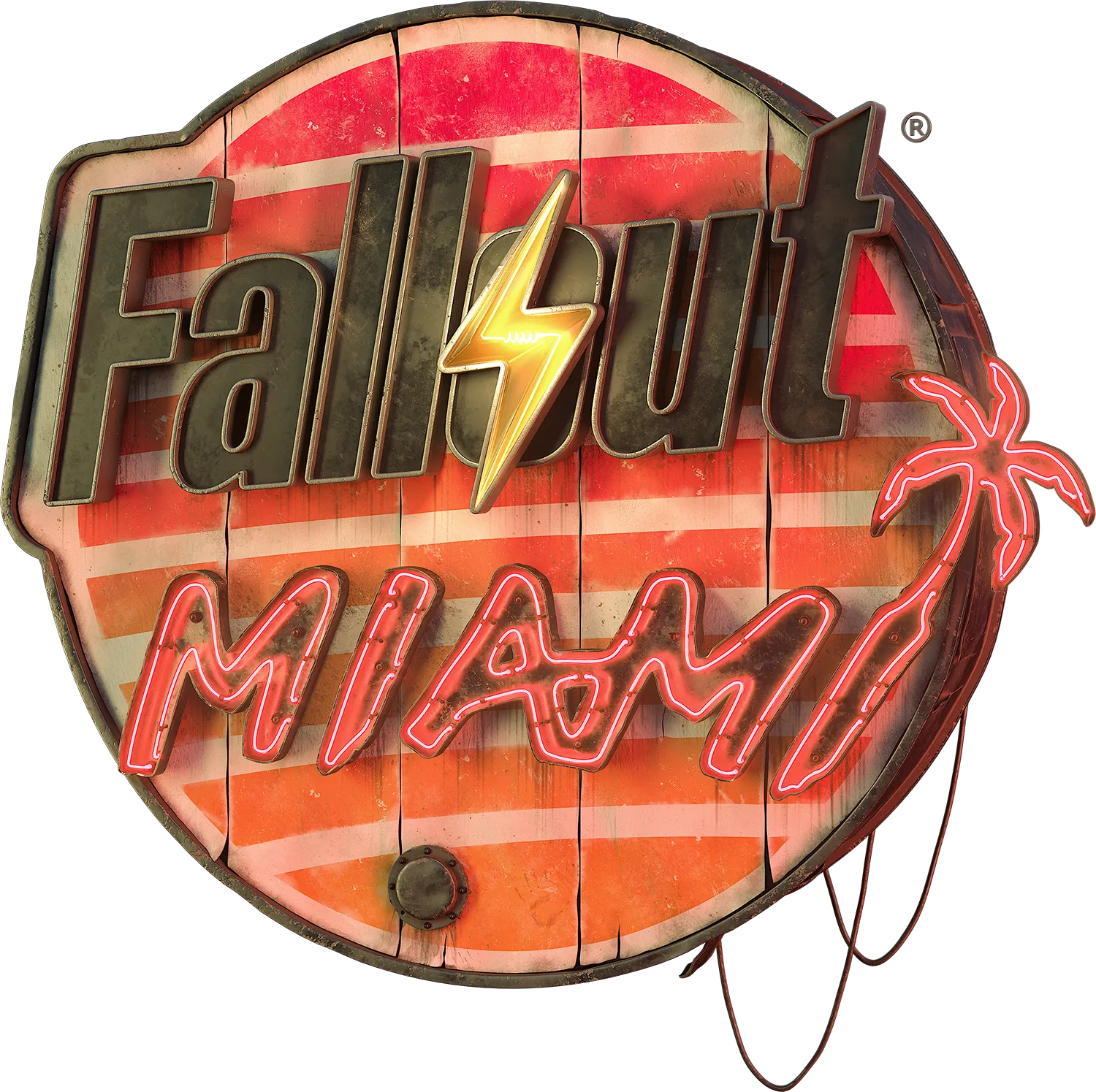 DESCRIPTION
Fallout: Miami is an upcoming DLC-sized mod for Fallout 4 set in Miami Beach, Florida. The aim of the project is to create a brand new Fallout experience in an original setting, complete with its own engrossing main quest, interesting side quests and characters, including new companions.
The Fallout: Miami development team is a diverse collection of amateur and professional talent from various fields, all working together toward a shared creative vision. For us, this project is an opportunity to express our love and passion for the Fallout franchise and explore new creative avenues, all the while strengthening our ability to work as a well-organized team and honing our respective skills.
---
HISTORY
Fallout: Miami was originally an aesthetic exploration by the modder Mika999, started in late 2016. Realizing that what he had on his hands was something unique in a way that would resonate with others in the Fallout community, he began recruiting other mod authors and writers in an attempt to create a memorable expansion for Fallout 4. By the summer of 2018, we had firmly established our fictional world and had a solid plan for how our storyline would play out, which is when we released our reveal trailer. What followed was a mind-blowing reception from fans and more publicity than we knew what to do with. Our ranks swelled and it became apparent that the idea behind our project had legs.

Eventually Mika999 decided to focus more on his personal life so creative oversight shifted to a new leadership team. Now, we're in deep development and working hard toward making good on that original creative vision. Fallout: Miami is something that has become a big part of our lives. We've faced many struggles to get where we are and we'll surely face many more, but our commitment to seeing this project through to the end is strong, and we're just as eager to eventually play it as our wonderful and supportive fans!
---
VIDEOS
---
IMAGES
---
SELECTED ARTICLES
"Fallout Miami is an in-development mod for Fallout 4, giving us a close look at what's going on in post-apocalyptic Florida." Fraser Brown, PC Gamer

"If you're feeling tired of dreary post-apocalyptic Boston, not to worry, as a Fallout 4 mod plans to send you on your very own radiation vacation." Emma Kent, Eurogamer

"A new trailer for Fallout: Miami reveals the Florida city remade in the war-torn, radiation-filled landscape of the Fallout universe." Jordan Ramée, GameSpot

"Miami is the scene for the next big total-conversion mod in Fallout." Owen S. Good, Polygon
---