A NEW ADVENTURE IN THE VACATION WASTELAND
Fallout: Miami is an upcoming DLC-sized mod for Fallout 4 with an original setting, complete with its own engrossing main quest, interesting side quests and characters, including new companions. The central theme of our story is the struggle between order and freedom. The setting for this new adventure is the post-post-apocalyptic Vacation Wasteland of Miami Beach. Once a popular tourist destination, attracting rich and glamorous visitors both foreign and domestic, it now plays host to an eclectic assortment of factions and societies, each with its own culture and approach to the challenges of this new post-nuclear world. The once-great slaver kingdom of Sunshine Cove has recently come under threat by a horde of automobile-worshipping nomads calling themselves the Nuclear Patriots. While Miami's various factions vie for control over the Vacation Wasteland, a long-forgotten remnant of the old-world slumbers beneath the waves, waiting for an opportunity to reclaim America once again.
---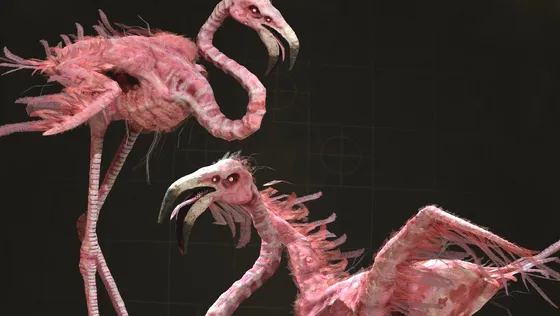 ENCOUNTER DANGEROUS NEW CREATURES
A tropical land of savage barbarism, the post-nuclear wilds of Miami Beach are brimming with deadly new creatures for you to encounter, from the terrifying Snapjaw to the bizarre Mingo.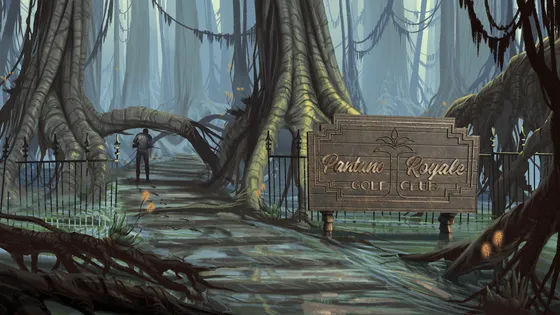 EXPLORE AN EXOTIC LANDSCAPE
From the glamorous broken shores of Sunshine Cove to the tropical wilderness of The Green, explore some of the most colorful locales ever seen in Fallout. Bathe in the exotic irradiated wonder of Florida as you venture into the Vacation Wasteland.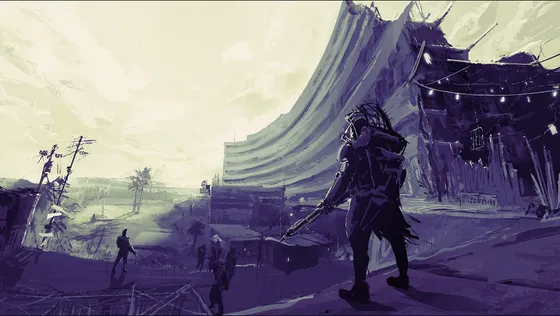 PICK YOUR SIDE IN AN IDEOLOGICAL CONFLICT
Help swing the tide of battle by choosing a side in the timeless struggle between order and freedom. Join forces with the nomadic, automobile-worshipping Nuclear Patriots or rebuild America to its former glory as a member of the Enclave.
THE RETURN OF PLAYER CHOICE
With the return of the faction reputation system, numerous and varied perk and attribute checks and support of multiple playstyles, expect your choices to matter! Your standing with the various factions will change based on your decisions, and many different and unexpected outcomes await you in your quest.
---
---

"Fallout Miami is an in-development mod for Fallout 4, giving us a close look at what's going on in post-apocalyptic Florida."
Fraser Brown, PC Gamer

"If you're feeling tired of dreary post-apocalyptic Boston, not to worry, as a Fallout 4 mod plans to send you on your very own radiation vacation."
---
---
THE LATEST NEWS FROM FALLOUT: MIAMI
Developer of the Month: JuneShadowman – 3D Artist Happy Summer to our Vacation Wastelanders! Grab your shopping bags, checkbooks, and sunglasses were taking a trip into the clothing styles of Fallout: Miami. Since joining, Matt has been helping us breathe life into outfits you'll see throughout Miami Beach. Whether it be trench coats, helmets, or…

Developer of the Month: AprilJames "Hollow" Clark – Interior Level Designer Surfs up Vacation Wastelanders! It has been over a year since our last developer of the month post, but we are back to celebrate some of the fantastic work being put out by the Fallout: Miami Team. Over the past couple of months, Hollow…
---
INTERESTED IN JOINING FALLOUT: MIAMI?
Do you excel at creating complex narratives and rich characters? Or perhaps bringing the world to life through 2D or 3D art?
If you've got skills in any of the areas needed to make Fallout: Miami a reality, make an application!
Note: All positions are unpaid – everyone on the team is volunteering their time to create this game.
We're currently on the lookout for:
Clothing Artists
Level Designers
Implementers
Flash Animators